Hospital Sustainability
5.9 million tons of waste are generated from hospitals each year from more than1 5000 hospitals in the U.S. alone.2
With BLUE RENEW*, we can help you recycle HALYARD* Sterilization Wrap. Together we can bring those numbers down.
Sustainability and environmental issues in the hospital industry can be alleviated by recycling medical waste.
HALYARD* has developed the BLUE RENEW* program to assist your facility in successfully recycling HALYARD* Sterilization Wrap.
Medical facilities across the United States are now recycling their used, clean HALYARD* Sterilization Wrap made from recyclable #5 polypropylene fabric. Instead of clogging landfills, your recycled HALYARD* Sterilization Wrap begins a second life derived from HALYARD* BLUE RENEW* program. Recycled products include distribution and product totes, garbage cans, bed pans and wash basins.
In North America are diverting over
of wrap from landfills each yearx saving U.S. Hospitals over $280K3
Halyard has supported more than 750 hospitals
with wrap recycling initiatives4
What sets BLUE RENEW* apart from other recycling programs?
BLUE RENEW* is not a "one size fits all" program. It is customized to YOUR needs so you can ACHIEVE YOUR HOSPITAL SUSTAINABILITY GOALS.
HALYARD* provides complimentary, professional on-site consulting services to educate and train your staff, as well as monitor and report annually on your BLUE RENEW* performance. These value added services are worth over $6,000 per facility.
We help you:
CONNECT with local waste haulers and recyclers
EDUCATE your OR staff on the critical factors to success with the BLUE RENEW* program
ACHIEVE YOUR GOALS by sharing our recycling expertise
TRACK AND MEASURE recycling performance by providing metrics to include in your hospital sustainability report
HERE'S HOW BLUE RENEW* WORKS IN YOUR O.R.
You collect your clean, used HALYARD* Sterilization Wrap
Collector picks up at Hospital, sorts, bales & stores for Recycler pickup
Recycler collects and processes
Processor extrudes processed wrap into pellets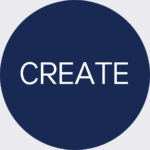 Pellets are used to create resin products